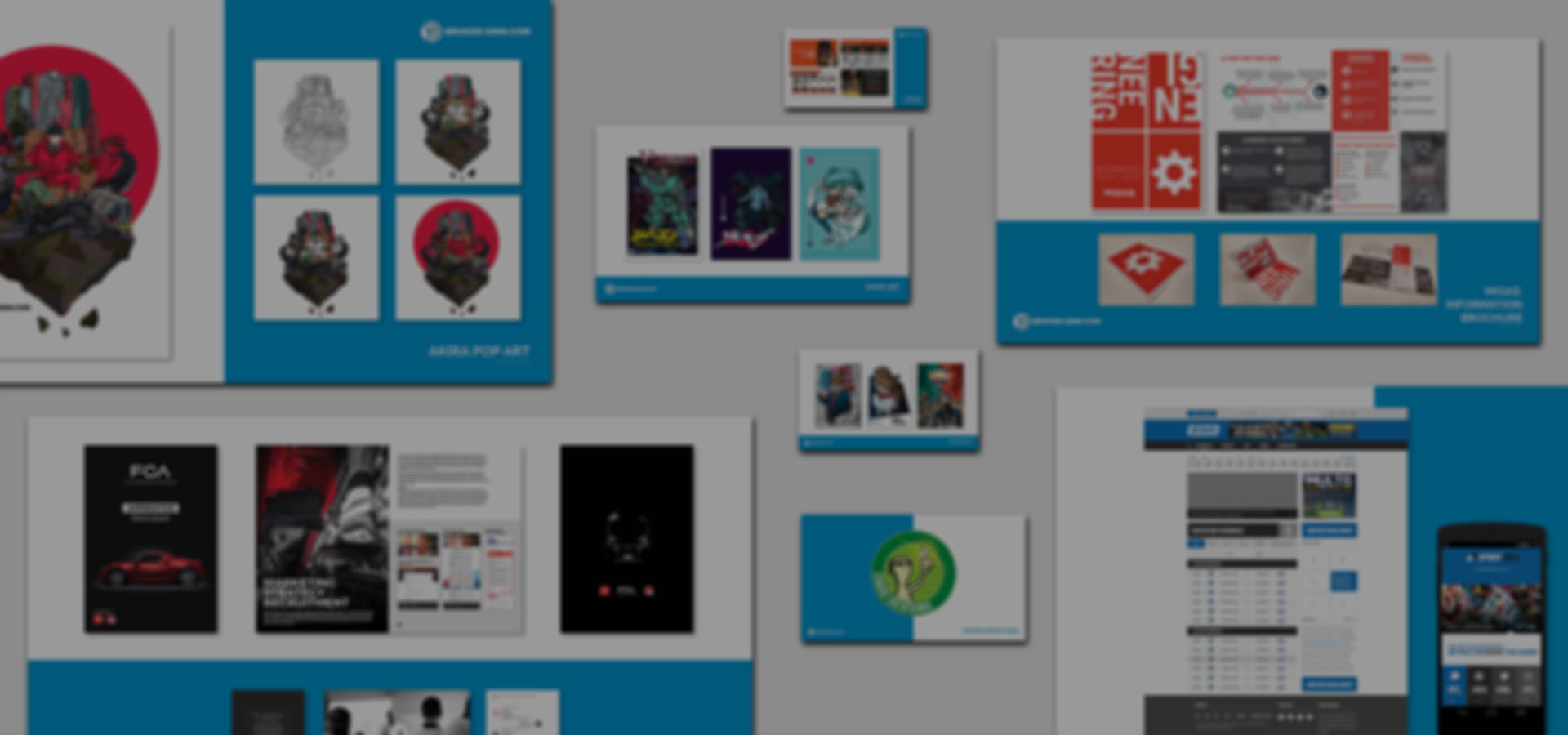 HAVE A LOOK AT WHAT I CAN DO FOR YOU
Are you in the need of professional-grade design work? Maybe you need a new logo, brochure, website or maybe a cool drawing. Well, I can help you with that.
Having 6 years working in the design industry I can offer high-quality design work as well a pleasant and easy going customer service experience.
Take a look at the below service I offer along with examples of my work and let me know what you're after.
NEED A LOGO?
Starting a new business, maybe refreshing your current one, or maybe you just want a better DP for your Instagram page about lewd anime girls (or whatever it is your into, I'm not going to judge you). I can make that for you. If you are starting a business I can also expand your new logo into new brand elements, as well develop a comprehensive style guide to solidify your new business's look and feel.
NEED SOCIAL MEDIA ADVERTISING?
Maybe you want to stand out on the absolute onslaught of information that is the Facebook news feed. Or maybe you want a slightly better image for your Instagram page that isn't the same text on the same picture of sunrise as everybody else. Give me your ideas and I'll develop something that is unique and represents you or your brand. So drop me an email and let me know what you're thinking.
NEED SOMETHING DRAWING?
Pro-phase you want something drawn for you, well yes I can do that for you as well. As for what want well that's up to the limit of your imagination. Is there anything you won't draw? Well if you take a look at my website there isn't much I won't draw (pretty much whatever as long as it's not straight up pornography or something that makes me feel uncomfortable, I'm a pretty open person so making me uncomfortable is pretty hard). What about style? The above examples should give you a good idea of my range. Also, the files I produce are all vector files so once they're done they can be blown up to any size and not lose any quality.
NEED PRINT DESIGN?
Brochures, flyers, posters, Shareholder updates or whatever you need printing, even a chatterbox (yeah I've done that once, it was fun). Once you've decided what you want I'll develop whatever it is into something that will best suit your needs. I will develop something that booth looks good and adheres to your brand (I will also diligently follow your style guide if you have one).
NEED A NEW WEBSITE DESIGN?
Sick of your stock standard WordPress template website? Want something that will stand out but still user-friendly? Well, let me create it for you.
Now I can only do the design work, I am not a web developer sorry. However, I have had plenty of experience creating websites and can work well with a web developer. So if you like my design I can work with your web developer to ensure that the concept design closely matches the end product for no extra charge.
NEED A BETTER POWERPOINT?
So You've got a business proposal to give but your PowerPoint Skills are on par with the average high school student. Threat not because I have your back, all you need to do is lay out the information and I'll pretty it up. So now you can look like a high-end organisation for your next business meeting.
IN CLOSING
If you like my above work and would like to work with me just send me an email through the form below and I'll get back to you as soon as I can.
Also, don't think that the above examples of my work are the only things I can offer you. If you have something grander in mind just ask me, I'm sure I'll be able to help.